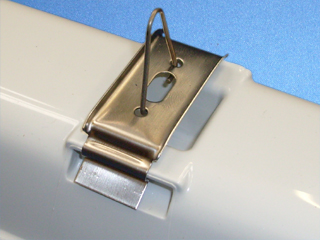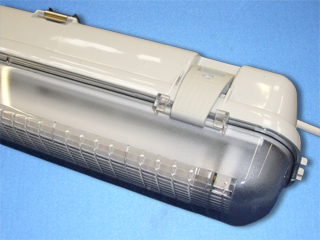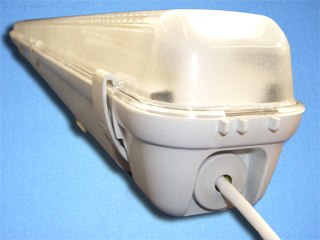 EPA Products will assist the customer to design the lighting system and control equipment to meet the needs of welfare legislation.
EPA Products Ltd has invested in sourcing and testing the best high quality components for manufacturing fluorescent light fittings to provide a long and reliable life.
Disano fluorescent non-corrosive light bodies are the preferred choice for UK and Export light fittings for there robust construction, and anti-yellow diffuser. Smooth finish for easy cleaning and maximum light diffusion.
Control ballasts' of choice are Phillips for 1-10v control and Tridonic for DSI control.
EPA Products is flexible with custom assembly of fluorescent light fittings to meet the customer's requirements including emergency lighting.