---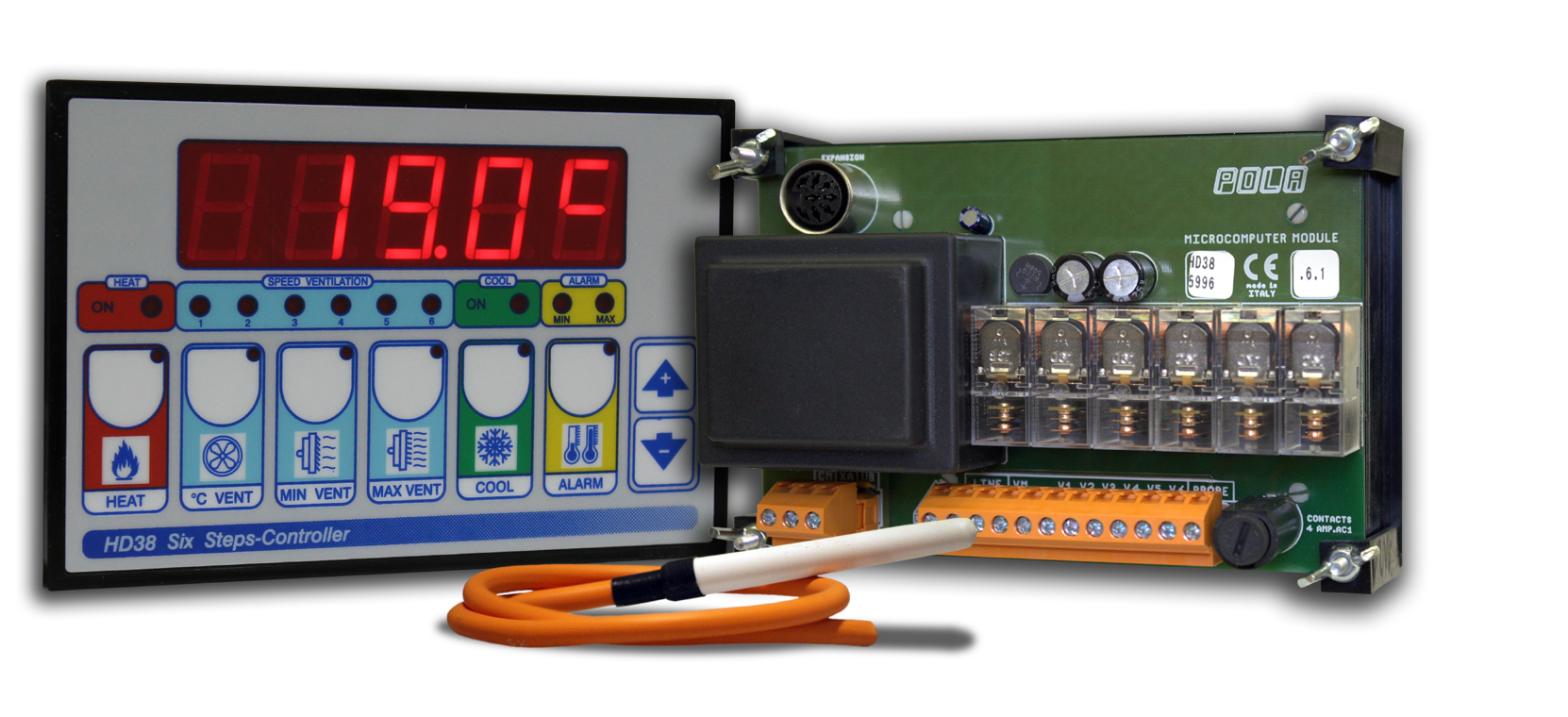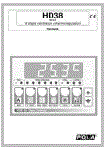 Download
POLA HD38 Manual
POLA HD38 Six stage vetilation controller with heat and alarm outputs
General Description

This is a 6 stage control for sequential switching ventilation fans and heating control with the addition of an HPAL. Used in applications such as poultry houses. Programmable for step or sequential control.

Available as 145 x 96 x 86mm front panel mounting

Temperature sensor (SX ntc thermistor type) is included, working temperature range -50C to 115C or -58F to 239F

Inbuilt cycle timer operating provides minimum ventilation with easily adjustable on and off times (adjustable time seconds).

Fitted with Min / Max Temperature Recorder.

Programmable for step or sequential control.

Adjustable ventilation step on delay.

Optional addition of the HPAL relay module will expand the HD38 operation for high / low temperature alarm protection, and heater relay output.

Very easy to set up and use with large 20mm display makes for easy reading by the user.

Power supply 230V +/- 10% 50Hz +/- 20%.
Part No. HD38Top Of Page